The P'athna Oasis
Present Day.
The P'athna Oasis is ruled by the House of Al'Rachid.
It is situated on the edge of a rock hill that overlooks the desert. The buildings are made of white stone.
The entrance to the Tomb of Wonders is on the top of the hill. So far, no one has been able to enter from above or below. It is said to be sealed with the magic of the Jinn and even Prince Brand himself was unable to unlock the Tomb's secrets. The Prince was lured to P'athna by a Pathi tester who had retired there to study the tomb.

Lady Cha'dyza, head wife of Sheik Jibril of Al'Rachid is the Iron hand of the Oasis.
The Sheik Jibril Al'Rachid has 35 wives and a Harem.
The Harem operates like a family and are not slaves.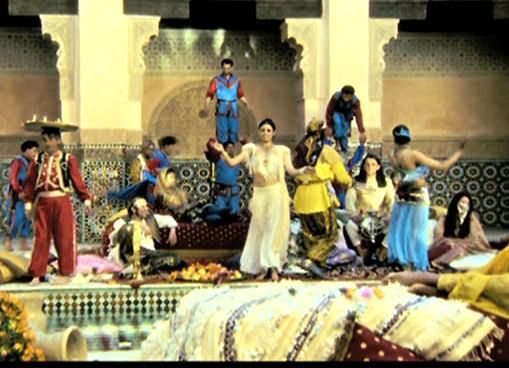 Of Jibril's 35 wives, it is said that his Head wife chose six to join him in City Amber.
---
| | | | |
| --- | --- | --- | --- |
| | Damatha is skilled in the art of beauty. She likes to create ensembles for the women in the Harem. She is the daughter of a merchant who was down on his luck. She caught Jibril's eye when she came to sell her dresses. She is wife #14 and is known as the best judge of character. Cha'dyza tends to consult her | | -Naamiya is wife #4 she is Damatha's elder sister. She is one of the older members of the Al-Rachid family and still remembers Jibril's grandfather. She is a formidable opponent of the first wife Cha'dyza and given to hard temperament. As such, she is in charge of discipline in the Harem. It is she who reprimands. |
| | Hamees is one of the quietist of Jibril's wives. She is young and her family died when she was little. She came to Cha'dyza's attention when she begged for a position in the House of Al'Rachid. She was presented to Jibril and he liked her sweet character and her natural talent for gardening. She became wife #30 about 60 years ago. | | Rajwa is a talented dancer. She beguiles the sheik with her belly-dancing. She is the one who teaches the other members of the harem. She is wife #23. |
| | Tilal is wife #12. She is the storyteller. She likes children and has long lamented that the Sheik has none. They have adopted several into the house and in the Harem they learn special skills and trade they would not be able to afford elsewhere. She is the one who brings the strays who need help to the house of Al-Rachid. She is a kind and loving woman. Her name means hope. | | Wia'am is wife #9 she is also one of the elder of Jibril's wives. She is calm and loyal and tends to be the one teaching the others the art of self defense. She is from a very well connected family in P'athna and the other wives tend to dislike her for she is haughty and sometimes cruel. This face she never shows to Jibril, however. |
page revision: 36, last edited: 30 May 2008 02:25